When it's time to move on
You may have mixed emotions when it comes to moving home. It's probably a place where you have made many memories over the years. The reason for moving could be because you need more space or downsizing to something more manageable. It may even be to a completely different part of the country due to a job move.
Whatever your reasons for moving, I can help when it comes to the mortgage and insurance arrangements. You will need to consider what to do with your existing product, whether or not you can transfer the arrangements or maybe look at a new solution. These are all options which I can investigate for you.

Switching to another mortgage lender
Another option might be to go to another mortgage lender. If you are not able to transfer your existing product or have come to the end of fixed deal, now is the time to look. Your circumstances or outlook on life may have changed. So, understanding what you need is how a mortgage adviser like me can help you.
Unlike a first-time buyer, you will have a credit history on your existing mortgage. This can be of real benefit in terms of the number of options available and finding the right product for you. Whatever you choose, it's important to consider the impact of arrangement fees, early redemption penalties and other lending charges that may be applied.
A mortgage that is portable
The first thing to do when you have decided you need to move is talk to your existing lender. It may be possible to remain on your mortgage product and transfer it to the new house. This may involve you borrowing more capital. In any case the lender will need to survey the new property.
There may also be fees associated with the transfer. If you have not applied for a mortgage recently then remember that you will be subject to their current lending criteria over time. These may have changed and they could have an impact on you being able to simply move your mortgage.
Think carefully before securing debts against your home. Your home may be repossessed if you do not keep up repayments on your mortgage.
As with any mortgage product, setting-up the right level of insurance cover is vital. Buildings and contents insurance will be something you have already been paying. When you move house you need to consider safeguarding the contents in transit. This will usually mean using a reputable moving company who will also have their own insurance cover.
You may also be able to transfer your existing policies to the new property. Speaking to the insurance company should be the first thing you do. There maybe a charge to transfer the cover and if you are moving to a larger property, this might increase your premiums.
Mortgage products with different options
Lenders have increased the range of mortgage products over recent years. Some of these were quite innovative when they first appeared. As a result, there are a number of solutions that offer different elements to the more traditional products.
Cashback
these are incentives offered by lenders from time to time. When you take out their mortgage you will receive money back which is usually a percentage of the loan amount. This sort of lump sum payment can be really useful if you are moving house.
Offset
this is where your savings and mortgage accounts are linked together. On a monthly basis your mortgage is reviewed against your savings balance. The difference between the two is how much interest you will pay on the capital. If you have a healthy savings balance this might be a good product to consider. This is only available if the savings and mortgage is with the same provider
Flexible
as the name suggests, these types of product will give you a degree of flexibility. You can overpay your monthly amount, deposit a lump sum or in some cases take a payment holiday. A certain degree of latitude is built into these products.
Before considering which product is most suitable for you, I need to know as much about you as possible. It's important to plan for the immediate future but also to think about what lies ahead. Whether you are an existing client or a new client, finding the right mortgage for you is something I am passionate about doing.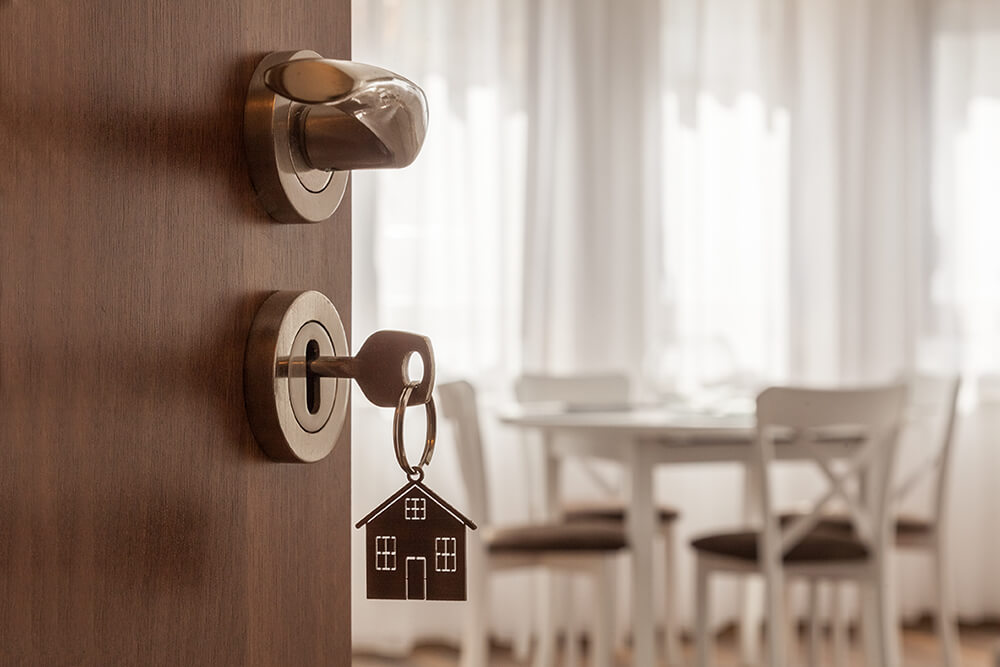 Do I need to get credit scored again?
Yes, for every new mortgage application a credit score will be undertaken by the lender as part of the process. If you are concerned you can get your own credit score through companies such as Experian or Equifax (other options are also available).
How much deposit do I need?
Your deposit can be as low as 5%. Remember the greater the deposit you have the more choice of mortgage products, and interest rates can also be lower.
What are the exit fees for my mortgage?
There are two types of exit fees, early repayment penalties and a redemption charge or final repayment fee. The first one tends to be charged if you are still in your featured product period and can typically be 2% of the balance of the mortgage. Once this period has ended this fee stops and is replaced by the redemption charge or final repayment fee. These are typically around £150 – £200 and tend to cover the lender's administration costs for closing the mortgage. Your mortgage could be subject to an early repayment charge and final repayment fee.
How much does it cost to move home?
This tends to follow the costs that a first-time buyer will incur. In addition, you may have estate agency fees and solicitors' costs for selling plus any close down fees for the mortgage as previously mentioned.
What documentation should I get together?
Most lenders require the latest consecutive 4 months bank statements and 4 months' payslips. So, it's wise to ensure you have easy access to these when you come to see a mortgage adviser.
What is an agreement in principle?
This is the initial credit score performed by the lender – they are agreeing in principle. They tend to use Experian or Equifax to check your credit history. This together with your income and lending requirements are used to confirm if they would be willing to accept a full mortgage application from you.
Which mortgage is right for me?
This will depend on your circumstances. As a mortgage adviser I will assess your needs and requirements before they recommend any mortgage to you.
Can I add fees to my mortgage?
Some lenders will allow you to add the product fee to the mortgage. However, this will be charged at the same rate as the mortgage amount you are borrowing over the same term.
How do I find my credit rating?
There are two main companies you can contact to find your credit rating – Experian or Equifax, other options are also available.
If my mortgage application is declined, what are the next steps?
As your mortgage adviser I will be able to discuss the reasons for a decline with you. The next steps would be for me to source an alternative lender who would be willing to accept an application from you bearing in mind the reasons for the decline.
Can I have 2 residential mortgages?
This is rare however it can be possible and is based on your affordability for the aggregate lending and the sustainability over the term of the mortgage.
I have a CCJ, can you help me with a mortgage?
There are plenty of lenders available who will accept a borrower with a CCJ, it will depend on how long you've had it. As your mortgage adviser I will source the most suitable possible products available from the range of lenders who would accept your circumstances.
Can I rent out my existing home and buy a home to live in with a mortgage?
In principle yes, if there is enough equity and you have enough deposit.
Can I buy a house with my father?
This is a possibility depending on affordability and age requirements.
Will age affect whether I can have a mortgage?
Age will determine the maximum term a lender is prepared to offer the mortgage to you. It's usually considered on a case by case basis although some lenders have become stricter over recent years.
My last house was repossessed, can I get a mortgage now?
It is possible to do this although you will have a reduced number of lenders to choose from.
Can I get an interest only mortgage with no repayment vehicle?
In the 1990s this was quite common. Unfortunately, when it came to the end of the mortgage term, many borrowers owed the original amount but had no means of repaying the debt. As your mortgage adviser we can discuss the various valid repayment vehicle options which is required.
I have only been self-employed for a year, can I get a mortgage?
Yes, there are some lenders who are happy to receive applications from borrowers who haven't had a 2 or 3-year self-employment history.
I assume there is a fee I need to pay you?
Yes there is, but only after we have sorted out your new mortgage and once your mortgage application is submitted. I will need to liaise with all the relevant third parties on your behalf, to ensure you can move home with the least amount of stress for you. "We cannot thank Catherine enough for all her help and support to secure us with our first mortgage and step onto the property ladder. The time you spent explaining the process to us and drafting the mortgage application for us was greatly appreciated. Catherine was there every step of the way and was always so friendly and professional. The whole process was smooth and stress free. I would highly recommend Catherine to everyone who needs mortgage advice!"
Thanks again so very much.
Emma and Ryan
"Catherine was incredible in helping us buy our first home together. It would have been such a daunting process but Catherine made it so simple and explained every little bit to us from putting the offer on the house to the day we moved in. Catherine helped us to sort out absolutely everything we needed for now and the future and covered things that we wouldn't have even considered at this point, but we are so grateful that they are sorted and in place for the future. She has always been on hand for every little question and her knowledge on the area is amazing! Thank you very much for all your help with buying our first home."
"Thoroughly recommend Collar Mortgage Services, professional, friendly and extremely efficient. Made what is supposed to be one of the most stressful things you can do a walk in the park!"
"Catherine was incredibly professional and thorough in sourcing the best value mortgage for us. She took so much care and attention explaining it all to us. Excellent communication throughout, nothing was too much trouble."
We wouldn't hesitate to use her services again, or recommend her to anyone else.
Katy and Lee
"As a new independent but very experienced insurance broker Catherine has been extremely professional but with a great personal touch and a refreshing approach to the industry. She delivered the best insurance policy for us without any regards as to the commission. She has gone beyond our expectations in delivering the right policy for us. We will be highly recommending her and also using her services again in the future."
Thank you for the great work that you have done for us.
Basia & David
"I would just like to say it was a great pleasure to do business with you, you were very professional, helpful and very thorough with all your advice and I feel you went beyond the call of duty helping me to make the correct decision for me. I'm very thankful for all your help and advice and will recommend you to all my friends and family for your fast and efficient service."
Thank you once again for all your hard work.
Sue H
"Catherine provided an amazing service which allowed us to purchase our first home. Throughout the process she ensured we understood each step and kept us up to date. When we needed assistance she was very responsive and effective. We would highly recommend Catherine's services to anyone looking for a mortgage and/or protection insurance."
"Catherine helped us buy our first home. She was polite and friendly and made everything so easy to understand. Her hard work made the process very easy for us. Will definitely be recommending her. Thank you Catherine!"
"What is the point in having a mortgage advisor? I was very reluctant to bother having a mortgage advisor, I've got good credit and can work the internet, I'm also married to someone that sold mortgages for over 10 years so what do you get for your money, turns out lots! We were fairly easy in terms of getting mortgage but our solicitors were dreadful and caused so many issues we were very close to being homeless over Christmas if not for Catherine's intervention. If you do a mortgage online and things go wrong with builders or solicitors you have only a call centre to fall back on, with Catherine you have someone that really cares and will pull strings to make things happen in a way you could never do with a bank"
Get in touch
I can offer you a wide range of mortgage solutions. As a trustworthy, reliable and passionate mortgage adviser, I simply love helping my clients achieve their dreams.