Setting up home for the first time is an incredibly exciting time of life. It can also feel quite daunting because of the financial commitment you will need to make. There are in fact a lot of areas you need to consider which is where a mortgage adviser like myself can be invaluable to you.
Finding the right mortgage for your circumstances is vital. Your ability to pay over a long period of time and safeguarding against any unexpected future events is also important. Like most financial transactions there is a process to follow. So, if you are new to this, I can give you all the information and help you will need.
The first criterion a mortgage lender will consider is whether you can afford a mortgage. Typically, they will look at your income and outgoings. In simple terms how much do you earn on a regular basis, matched against how much you spend on rent, household bills and living expenses.
At this stage the lender will want to understand if you can sustain a regular monthly mortgage payment. But you also need to afford other household bills. All these factors are taken into consideration for affordability.
Each mortgage provider will have their own set of lending criteria. These are a series of factors that will determine the risk you present to them. They will want to review all your financial arrangements including other loans or credit agreements.
The amount you will pay upfront as a deposit is a key factor. Most mortgage loans are secured against the value of the property. This means in broad terms, the larger your deposit the lower the monthly payment amounts will be. Typically, this is 5% of the house purchase price but it does vary.
Types of mortgage
There are a number of different mortgage products to choose from. That's another reason to speak to a mortgage adviser. I can look at your individual circumstances and advise on the most suitable solution for your needs. The more common mortgage products include:
Fixed rate
the interest rate is set for a period of usually 2, 3 or 5 years, so you know exactly how much you are paying a month during this time.
Repayment
each month you will pay the interest and capital you have borrowed over a set period of time, typically 25 years.
Interest only
each month you pay the interest only and repay the capital at the end of the mortgage term, usually with money you have saved in another account.
Variable rate
all mortgage lenders have a standard variable rate (SVR) which is subject to change at any time.
Capped rate
this is the same as a variable rate mortgage but capped so it will not go above a specified interest rate.
Discount rate
these are offer a discount on the lenders standard variable rate (SVR) and are subject to rate changes, usually lasting for a period of 2 to 5 years.
Tracker
these will track a specific interest rate, usually the Bank of England base rate, by adding a set percentage on top of that specified rate.
This isn't an exhaustive list but includes the more common mortgage vehicles. As a first-time buyer you can apply for any of these, but you need to consider what's most suitable for you. For any solution there are implications for the amount of money you pay each month. But you also need to consider how amounts might change over a period of time.
Insurance cover related to your mortgage
When you take out a mortgage product you are making a large financial commitment. There are a number of insurances related to this which can help safeguard your investment, should the worst happen.
Buildings insurance will cover the bricks and mortar of your property. If something were to happen and you need to rebuild your home, this type of policy will cover the costs. This is often taken out together with contents insurance, which provides insurance for the individual items within your house against loss, damage or theft.
Life Insurance and Critical Illness cover. These are two policies that will cover a worst-case scenario. Life cover will pay off your mortgage should you die before the end of term. Critical illness will cover diagnosis of a life changing condition and your mortgage being paid off.
Some of my clients also look at income protection. This will help cover your monthly mortgage payments if you are unable to work due to redundancy, an accident or illness. Nobody plans for these eventualities, but this type of insurance can provide you with additional peace of mind.
How to take the first step
An initial conversation is a great place to start. This would give you the opportunity to tell me all about your personal circumstances and current financial position. This is a really important first step because I can start to research mortgage products based on this information.
In my experience, many of my clients have more questions than answers. So, I thought it might be helpful to share the most frequently asked questions that clients raise.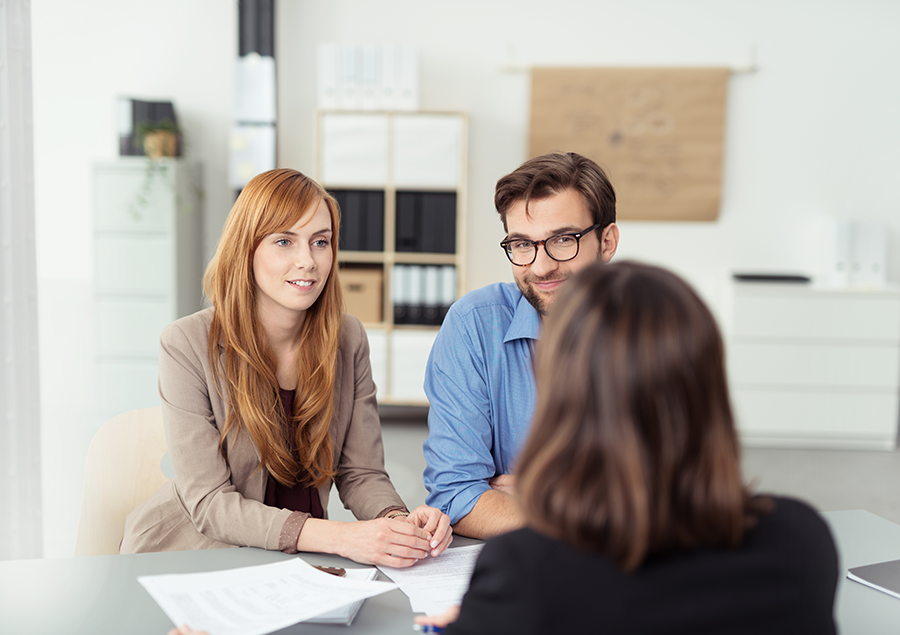 What is a mortgage?
A mortgage is a sizeable loan that is used to assist you in buying your property. The mortgage process is based on an assessment of the property you want to buy coupled with an appraisal of your income and expenditure. You can borrow money based on a single, joint or multiple (usually up to 4) calculation of affordability.
How much can I/we afford to borrow?
How much you can borrow will depend on a number of factors. For example, how much you earn, what you spend on a monthly basis and what other financial commitments you have. This is why the initial meeting with a mortgage adviser is so important. We can discuss your circumstances, calculate how much you can borrow and research the most suitable for you. Use our mortgage calculator to give you a quick guide.
How do I go about getting a mortgage?
It can be quite a complicated process if you haven't been through it before and quite daunting. There are actually a lot of parties involved when buying a property. As a mortgage adviser I can help you navigate through all the jargon and explain everything, helping to keep you informed so you understand what is happening.
How do I buy a property?
Properties are advertised with an estate agent, on the internet, through your local paper, even by word of mouth. What might surprise you is that a mortgage adviser can help you look for your ideal property. If you let me know what you want, I can advise on the best places to start looking.
Can my parents or relatives help me?
Yes, they can and many of my clients have benefited from talking to their family. There are several ways in which they can help, as joint borrowers, acting as a guarantor, even assisting with a deposit.
How long does it take to buy a house?
As a first-time buyer it could be relatively quick, within 4 weeks, if it is a new build house or empty. But there are other factors that can play a part. For example, if the owners of the house you are buying are purchasing another property, they are likely to be in a 'chain'. This can add time to the house buying process and it can take up to 6 months, sometimes longer depending on the length of the chain. As a mortgage adviser I can help to ensure everything progresses as quickly as possible, constantly liaising with the relevant parties.
How do we save for a property?
There are various methods of saving but the most popular is from your disposable income. You open a savings account and save a little each month to build up the funds. You need to plan ahead and consciously save for a deposit. It's also a good idea to save for the costs involved in purchasing your property. These will be necessary and can often be overlooked. You usually need between £3,000 and £5,000 to pay for solicitors and insurances.
What are the upfront costs of purchasing a property?
These will vary depending on the type of property you are buying and the amount you want to borrow. They will include survey costs, solicitor's fees, stamp duty, removal costs, product arrangement and mortgage advice fees. As a first-time buyer there may be a levy for stamp duty.
What is stamp duty?
It is a fee payable on completion of your house purchase. If it is relevant for you to pay, your solicitor will ask you to pay the allocated amount into their bank account so they can pay the government when you complete on your purchase. For more information have a look at this website https://www.gov.uk/stamp-duty-land-tax
If I use a mortgage adviser are there fees involved?
Yes there is, for the sort of advice and guidance I provide there is a fee. It is payable when a full mortgage application is submitted, but only after I have researched the right product for you, completed all the administration and liaised with all the relevant third parties on your behalf. "We cannot thank Catherine enough for all her help and support to secure us with our first mortgage and step onto the property ladder. The time you spent explaining the process to us and drafting the mortgage application for us was greatly appreciated. Catherine was there every step of the way and was always so friendly and professional. The whole process was smooth and stress free. I would highly recommend Catherine to everyone who needs mortgage advice!"
Thanks again so very much.
Emma and Ryan
"Catherine was incredible in helping us buy our first home together. It would have been such a daunting process but Catherine made it so simple and explained every little bit to us from putting the offer on the house to the day we moved in. Catherine helped us to sort out absolutely everything we needed for now and the future and covered things that we wouldn't have even considered at this point, but we are so grateful that they are sorted and in place for the future. She has always been on hand for every little question and her knowledge on the area is amazing! Thank you very much for all your help with buying our first home."
"Thoroughly recommend Collar Mortgage Services, professional, friendly and extremely efficient. Made what is supposed to be one of the most stressful things you can do a walk in the park!"
"Catherine was incredibly professional and thorough in sourcing the best value mortgage for us. She took so much care and attention explaining it all to us. Excellent communication throughout, nothing was too much trouble."
We wouldn't hesitate to use her services again, or recommend her to anyone else.
Katy and Lee
"As a new independent but very experienced insurance broker Catherine has been extremely professional but with a great personal touch and a refreshing approach to the industry. She delivered the best insurance policy for us without any regards as to the commission. She has gone beyond our expectations in delivering the right policy for us. We will be highly recommending her and also using her services again in the future."
Thank you for the great work that you have done for us.
Basia & David
"I would just like to say it was a great pleasure to do business with you, you were very professional, helpful and very thorough with all your advice and I feel you went beyond the call of duty helping me to make the correct decision for me. I'm very thankful for all your help and advice and will recommend you to all my friends and family for your fast and efficient service."
Thank you once again for all your hard work.
Sue H
"Catherine provided an amazing service which allowed us to purchase our first home. Throughout the process she ensured we understood each step and kept us up to date. When we needed assistance she was very responsive and effective. We would highly recommend Catherine's services to anyone looking for a mortgage and/or protection insurance."
"Catherine helped us buy our first home. She was polite and friendly and made everything so easy to understand. Her hard work made the process very easy for us. Will definitely be recommending her. Thank you Catherine!"
"What is the point in having a mortgage advisor? I was very reluctant to bother having a mortgage advisor, I've got good credit and can work the internet, I'm also married to someone that sold mortgages for over 10 years so what do you get for your money, turns out lots! We were fairly easy in terms of getting mortgage but our solicitors were dreadful and caused so many issues we were very close to being homeless over Christmas if not for Catherine's intervention. If you do a mortgage online and things go wrong with builders or solicitors you have only a call centre to fall back on, with Catherine you have someone that really cares and will pull strings to make things happen in a way you could never do with a bank"
Get in touch
I can offer you a wide range of mortgage solutions. As a trustworthy, reliable and passionate mortgage adviser, I simply love helping my clients achieve their dreams.