When you buy a house and take out a mortgage it is a long-term commitment.
You can't always see what is around the corner. Circumstances can change but you don't always know when and how they might. Which is why it's always better to be prepared.
Safeguarding your home
Home insurance is there to protect your property. There are two types which are often bundled together by insurers. But you should always make sure that the level of cover is right for you.
Building insurance
this covers the actual building. It will repair the structure of the property in the event of it being damaged. This includes the walls, roof, windows, doors, flooring and any fixtures or fittings installed into the house.
Contents insurance
this covers the belongings in your house. In general terms, these are the items that you take with you when you move. Generally, any items that are damaged due to fire, flooding or maybe lost due to theft, these can all be covered under this type of policy.

It's important to read the detail in any insurance policy. You will want to know what is covered and the areas that are excluded. This can be time consuming which is where a mortgage adviser like me who can help you. I can source the right level of cover for your needs and manage all the paperwork.
Protecting your payments
Once you have taken out your mortgage it's vital that you fulfil the commitment of regular monthly payments. But what if the worst happens. You have an accident, become ill or are made redundant*. How will you make the payments if, through no fault of your own, you lose your monthly income?
Mortgage Payment Protection Insurance is a product designed to manage this type of situation. Policies will cover your monthly mortgage payment for a period of time or until you return to work or find employment*.
*whilst Mortgage Payment Protection Insurance policies are available, currently the redundancy element is not a feature of the policies due to covid
There is also Income Protection Insurance. This product can cover you for longer if you are unable to work. An Income Protection Plan is for if you cannot work due to injury or illness. These usually pay out until you retire or return to work. The type of job you do and your current health will be taken into consideration for this type of policy.
If you're not sure which one is most suitable for you, speak to a mortgage adviser like me. It's important to explore the details and understand the implications, helping you to find a policy that is right for you.

It's always better to plan ahead
It's not always easy to think about what could happen in the future. But if you have taken out a mortgage and made that commitment or have dependents, it's something you should consider. Nobody wants to think about being ill or dying, but there are a number of insurance products that can help to put your mind at rest.
Life insurance
This product is often linked to a mortgage. Should a person named on the mortgage die before the term has ended, the outstanding debt will be repaid. There are a number of ways in which this is managed such as decreasing, level and increasing terms assured as well as a family income benefit. The policy will cease at the end of the mortgage term and there is no cash-in value.
Critical illness
A major illness can force you to change your lifestyle and it may not be possible for you to return to work. This type of policy will pay out a lump sum if you find yourself in this position, providing you with financial support at a time when you need it most.
Income protection
A product designed to protect your regular monthly financial commitments. This will cover you if you find yourself in a position where you have lost your income due to longer-term illness or injury. It will pay you a monthly tax-free sum based on a percentage of your earnings.
Family income plan
In the event of the death of a parent this type of policy will provide some financial stability. Designed to replace the earnings of a parent who is no longer with us. Rather than pay out a lump sum it will give you a monthly tax-free amount from the time you make a claim until the end of the plan.
Private medical insurance
Providing you with private healthcare, drugs, hospital stays, scans as well as certain types of operations. Diagnosis can be quicker with shorter waiting times and in many cases access to better facilities when you need them.
There are a lot of ways you can safeguard your financial situation and continue to provide for the ones you love should the worst happen. Any of these insurance products can be taken out as a stand-alone policy, even if you don't have a mortgage.
Protecting your business
There are a number of insurance policies designed to protect your employees and fellow Directors.
Keypersons insurance
To protect any necessary costs incurred should one of your key employees be unable to work due to illness or death. What this means is your business will continue to operate without incurring any additional costs.
Relevant Life insurance
this will allow an employer to set up a tax efficient way of providing life cover for an employee. The employee's dependants will benefit without the need to use a death in service group scheme.
Partnership Protection
to ensure that if a partner dies the remaining partners will receive a lump sum from the claim, to enable them to purchase their share of the business.
Shareholder Plan
 in the event of the death of a major shareholder in the company, the remaining shareholders will receive a lump sum. This will enable them to purchase the deceased's share of the business.
As a mortgage and insurance adviser I will always seek to understand your personal and financial circumstances so I can give you the right advice. Insurance is a really important element and I can guide you through what is available and would be most suitable for you.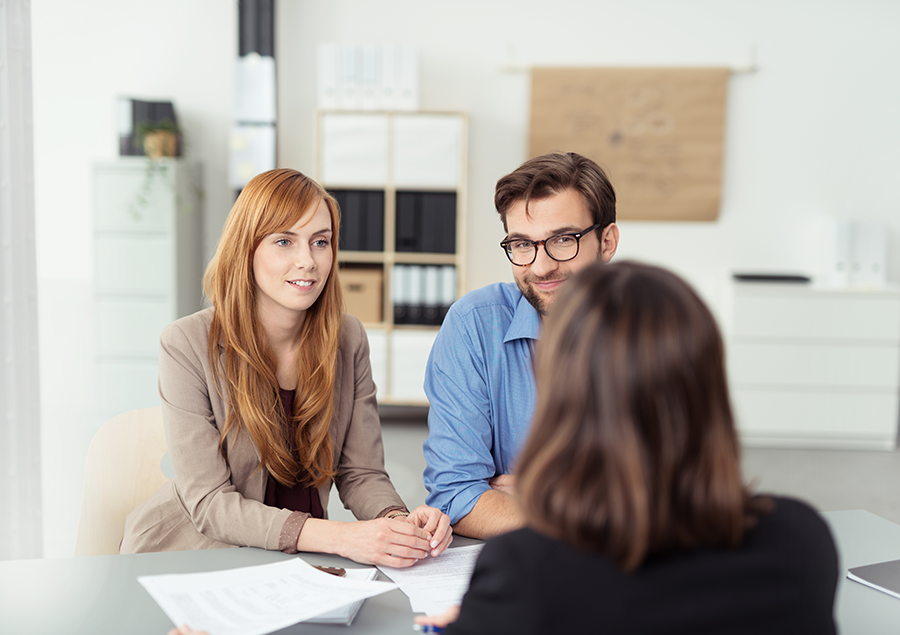 Are there any fees for insurance advice?
No, my in-depth advice is always provided free of charge for protection insurance. Should you decide to go ahead with a product, I will receive a proportion of the commission the insurer states on their quotation and this will be shown to you when we meet.
Can I take insurances out if I don't have a mortgage?
Yes, you can take any insurance out irrespective of if you have a mortgage or not. Sometimes clients just want to protect their lifestyle. You might decide you would like to safeguard your income in the event of illness or provide a lump sum in the event of being diagnosed with a critical illness. As a mortgage and insurance adviser I would be happy to discuss this with you.
Are there any insurances I should be taking out?
When you speak to a mortgage and insurance adviser like me, once I have assessed your needs and circumstances, we can look at the insurances that are relevant to you and tailor them to your specific requirements.
Do I have to take insurances out with the same company?
No, you don't have to do that. Sometimes it is cheaper to do this but we can discuss this when we look at your particular circumstances.
Can I discuss insurances at my mortgage appointment?
Yes, we can. It is an important area and we need to ensure your mortgage is covered should the worst happen and you cannot pay your mortgage. I will also make sure the policies become active when you need them e.g. buildings insurance should be in place on exchange of contracts, so you can concentrate on moving into your property. "We cannot thank Catherine enough for all her help and support to secure us with our first mortgage and step onto the property ladder. The time you spent explaining the process to us and drafting the mortgage application for us was greatly appreciated. Catherine was there every step of the way and was always so friendly and professional. The whole process was smooth and stress free. I would highly recommend Catherine to everyone who needs mortgage advice!"
Thanks again so very much.
Emma and Ryan
"Catherine was incredible in helping us buy our first home together. It would have been such a daunting process but Catherine made it so simple and explained every little bit to us from putting the offer on the house to the day we moved in. Catherine helped us to sort out absolutely everything we needed for now and the future and covered things that we wouldn't have even considered at this point, but we are so grateful that they are sorted and in place for the future. She has always been on hand for every little question and her knowledge on the area is amazing! Thank you very much for all your help with buying our first home."
"Thoroughly recommend Collar Mortgage Services, professional, friendly and extremely efficient. Made what is supposed to be one of the most stressful things you can do a walk in the park!"
"Catherine was incredibly professional and thorough in sourcing the best value mortgage for us. She took so much care and attention explaining it all to us. Excellent communication throughout, nothing was too much trouble."
We wouldn't hesitate to use her services again, or recommend her to anyone else.
Katy and Lee
"As a new independent but very experienced insurance broker Catherine has been extremely professional but with a great personal touch and a refreshing approach to the industry. She delivered the best insurance policy for us without any regards as to the commission. She has gone beyond our expectations in delivering the right policy for us. We will be highly recommending her and also using her services again in the future."
Thank you for the great work that you have done for us.
Basia & David
"I would just like to say it was a great pleasure to do business with you, you were very professional, helpful and very thorough with all your advice and I feel you went beyond the call of duty helping me to make the correct decision for me. I'm very thankful for all your help and advice and will recommend you to all my friends and family for your fast and efficient service."
Thank you once again for all your hard work.
Sue H
"Catherine provided an amazing service which allowed us to purchase our first home. Throughout the process she ensured we understood each step and kept us up to date. When we needed assistance she was very responsive and effective. We would highly recommend Catherine's services to anyone looking for a mortgage and/or protection insurance."
"Catherine helped us buy our first home. She was polite and friendly and made everything so easy to understand. Her hard work made the process very easy for us. Will definitely be recommending her. Thank you Catherine!"
"What is the point in having a mortgage advisor? I was very reluctant to bother having a mortgage advisor, I've got good credit and can work the internet, I'm also married to someone that sold mortgages for over 10 years so what do you get for your money, turns out lots! We were fairly easy in terms of getting mortgage but our solicitors were dreadful and caused so many issues we were very close to being homeless over Christmas if not for Catherine's intervention. If you do a mortgage online and things go wrong with builders or solicitors you have only a call centre to fall back on, with Catherine you have someone that really cares and will pull strings to make things happen in a way you could never do with a bank"
Get in touch
I can offer you a wide range of mortgage solutions. As a trustworthy, reliable and passionate mortgage adviser, I simply love helping my clients achieve their dreams.